From the kitchenette of Johanna Erickson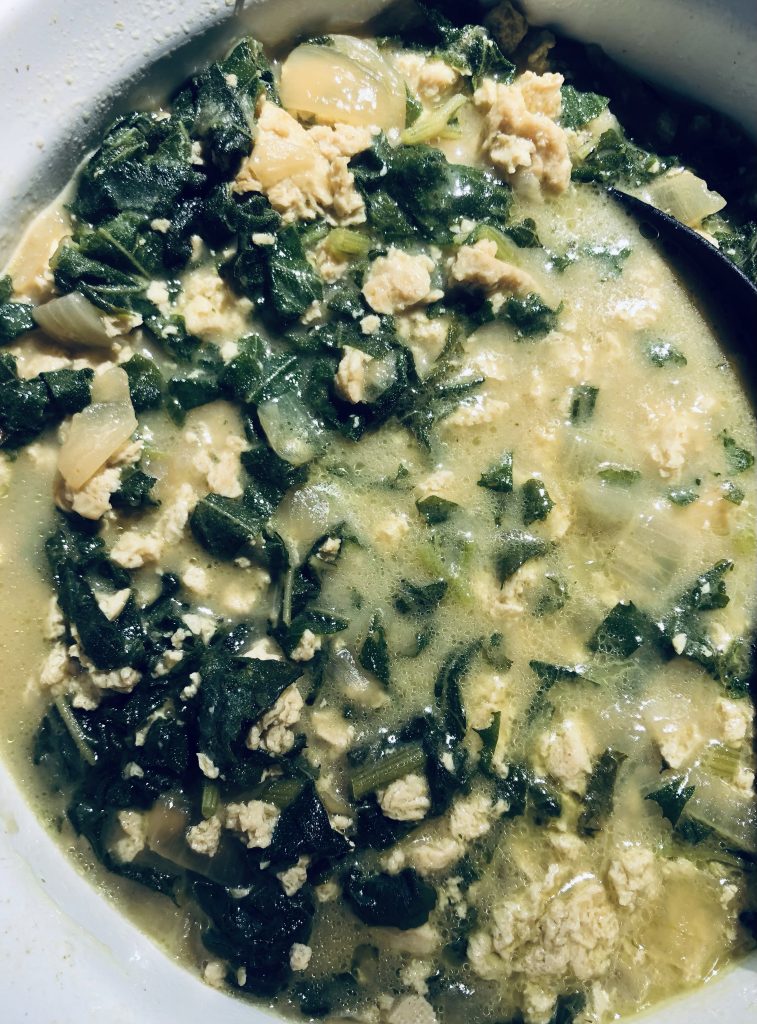 INGREDIENTS
1 bunch of pumpkin or butternut squash tips* (or multiple packs of squash shoots/Microgreens)
1 can of coconut milk
1 onion
3 cloves of garlic
1/2 tsp of salt (or to taste)
14 oz of tofu crumbled
1 tbs McKay's chicken style seasoning or other vegetarian chicken seasoning.
1 tbs braggs liquid aminos
1 tsp curry powder
Onion powder (optional)
Garlic powder (optional)
INSTRUCTIONS
Sauté onion until translucent.
Add crushed garlic and tofu.
Let cook for 10 minutes, stirring frequently.
Add chopped pumpkin tips and can of coconut milk.
Let simmer until pumpkin tips are tender.
Add salt, McKay's chicken seasoning, curry powder and Braggs liquid aminos (optional onion and garlic powder to taste).
Serve over rice.
*Pumpkin tips are another term for the tender leaves at the tips of a squash plant.