Kale happens to be one of those super foods. It is one of the most nutrient-dense foods on the planet. It is high in antioxidants, fiber, vitamins A, C, K, B6, just to mention a few. It is one of those vegetables that we could and probably should eat every day.
When you buy kale, make sure the color is dark green and the leaves are fresh and crisp. The leaves should not be wilted.
We remove kale stock for this salad, as the stock is tough to eat raw.
I have a couple of other wonderful kale recipes on my website: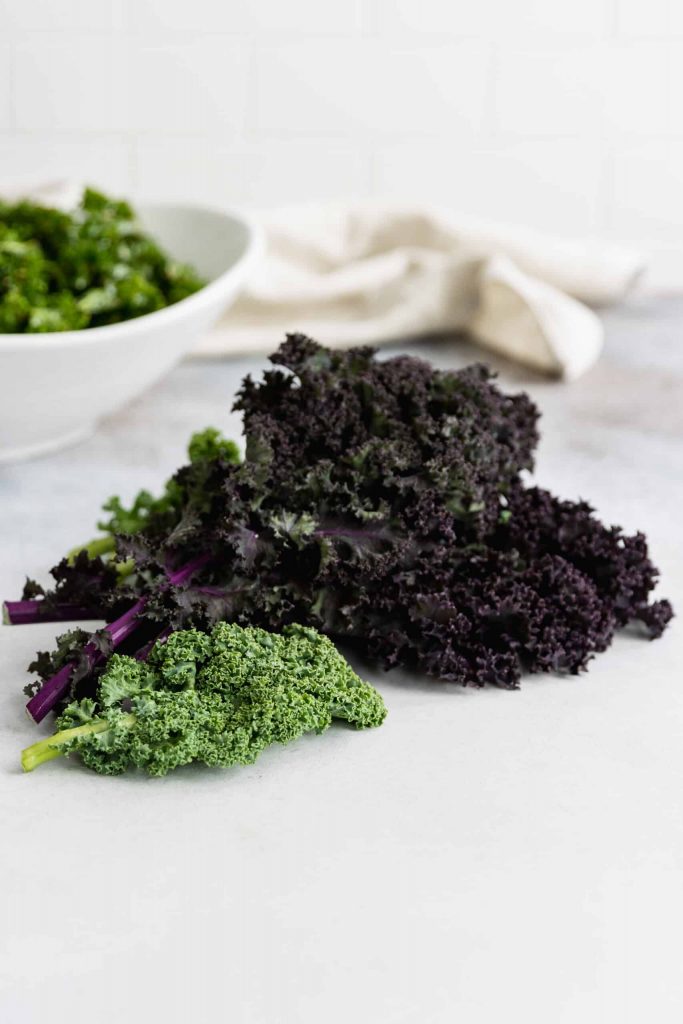 Click here to print and scale the recipe.
Author: Chef Ani
Yield: Serves 4
INGREDIENTS
1 small bunch of kale, green or red
2 tablespoons sesame oil
1 tablespoon Braggs Liquid Aminos (soy sauce) (for a gluten-free option, use a gluten-free soy sauce)
1/2 teaspoon agave nectar
1–2 tablespoons toasted sesame seeds
INSTRUCTIONS
Clean and destem the kale.
Break kale into bite-size pieces, and place into a large mixing bowl.
In a small separate bowl, add the Braggs Liquid Aminos, agave nectar, and sesame oil, whisk to combine.
Pour over the kale in the large mixing bowl.
Message the kale for several minutes, which breaks down the kale's structure, making it much easier to eat.
Add the toasted sesame seeds and message to incorporate.
DID YOU MAKE THIS RECIPE?
Tag @chef.ani on Instagram